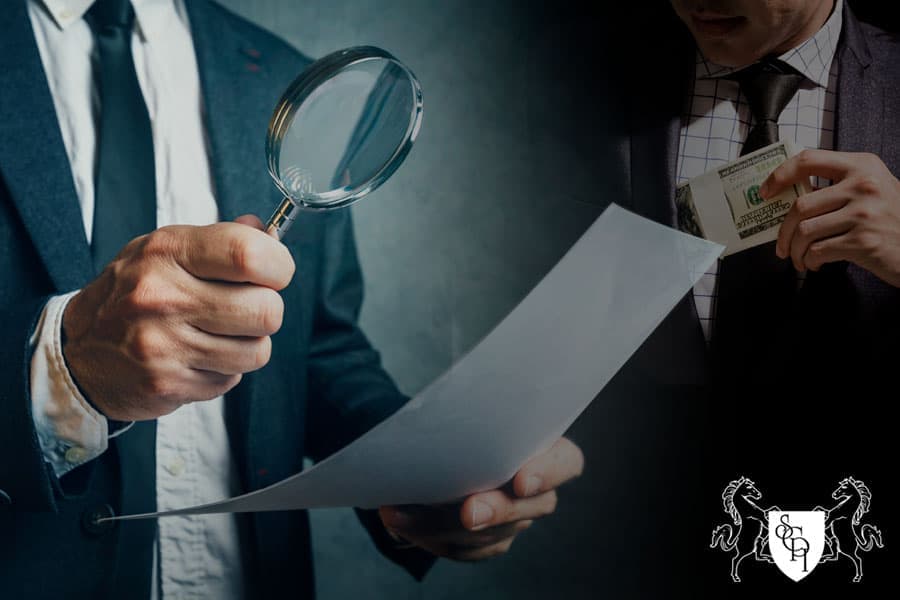 Embezzlement is a type of financial fraud and can vary in the nature of the crime and how complex it is to manage. It's the act of withholding assets for the purpose of conversion (theft) of such assets by one or more persons to whom the assets were entrusted, either to be held or to be used for specific purposes.
Call (714) 740-2525 for more information
Embezzlement is typically a premeditated crime, performed methodically, with precautions that conceal the criminal conversion of the property, which occurs without the knowledge or consent of the affected entity. The act is usually committed over the course of time as not to draw any attention or red flags to the offense. Southern California Private Investigations, Inc. specializes in embezzlement investigations and not many private investigators can handle such complicated fraud cases.
About Southern California Private Investigations, Inc.
Southern California Private Investigations, Inc., was established in 1989 as an investigation firm specializing in criminal cases, such as embezzlement theft and embezzlement fraud. SoCal PI employs only in-house licensed private investigators and licensed attorneys who possess specialized educational backgrounds and on-the-job experience in the areas of criminal justice and law.
Our mission is to provide high-quality legal services with integrity, professionalism and respect for our clients. Farzin Noohi, President and Founder of SoCal PI, brought with him not only a license in private investigations and a Juris Doctor degree but also hands-on experience in the investigation of a wide range of crimes, including capital and non-capital homicides as well as organized crime.
Experience as Embezzlement Private Investigators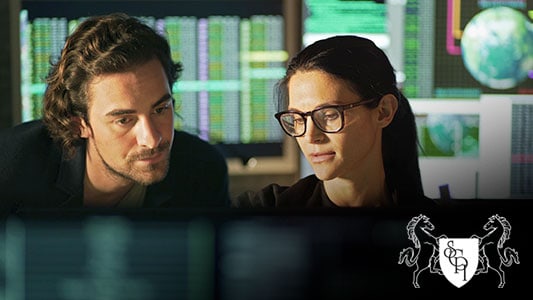 As experienced embezzlement investigators, we're here to get to the bottom of what's going on with your case and help you succeed and obtain restitution for financial loss. We properly staff each case to drive cost-effectiveness for our clients. Our firm consists of a team of professionals, including a local private investigator with over 30 years of experience, a former prosecutor, an attorney who specialized in civil litigation, former law enforcement officers, and other integral litigation support and licensed professionals.
Upon special request, Farzin Noohi, President of SoCal PI, will meet with claims examiners, employers as well as attorneys to discuss or lecture on the legal aspects of embezzlement and fraud investigations.
We have the experience necessary to conduct in-depth investigations into various financial records, including but not limited to payroll, bank accounts, Paypal accounts and online purchasing, to determine if the employee has engaged in embezzlement. Our team of payroll fraud investigators, bank account fraud investigators, and those able to identify misappropriation of funds are some of the best embezzlement investigators in the country. We can also help with the more complicated aspects of your case, including embezzlement litigation support and trial preparation.
How We Can Help
In the United States, embezzlement is a statutory offense that, depending on the circumstances, maybe a crime under state law, federal law, or both. The government, police, and insurance agencies choose us for sophisticated case investigations in Southern California because they can trust us to take on challenging and complex situations. We do our due diligence and will get to the bottom of your embezzlement investigation quickly and efficiently. If such a determination is made, we will prepare a summary analysis to prove the case warrants criminal prosecution. The case, along with our analysis, is then turned over to the appropriate local law enforcement agency.
Embezzlement sometimes involves the falsification of records to conceal the activity. Embezzlers commonly secrete relatively small amounts repeatedly, systematically or methodically, over a long period of time, although some embezzlers secrete one large sum at once. These actions are not always easy to uncover, so that's where our team of highly sophisticated and intelligent group of investigators will step in and make a determination using embezzlement investigations best practices.
If you believe you're experiencing employee theft, we focus our investigation on immediately stopping the theft, recovering the loss at the least amount of cost to the client and pursuing criminal charges. Filing a lawsuit is costly and typically results in nothing more than a judgment against the employee upon which there is little hope of collecting. If the case is prosecuted criminally, however, it is much more likely the employee will agree to restitution to avoid jail time. We have the experience necessary to conduct in-depth investigations into various financial records to determine if the employee has engaged in embezzlement.
We pride ourselves on offering excellent service with prompt results. We're straightforward about what we observe and discover related to your case and can advise you on how to move forward. We care deeply about our clients and will give you the undivided attention you deserve.
Next Steps
While we understand there are safeguards and preventative measures you can put in place, sometimes it's not enough, and people find a way around these precautions. We know how complicated some cases can get and that sometimes you need assistance from embezzlement private investigators to get to the bottom of the situation and help with the next steps.
If you're looking for experienced embezzlement private investigators to handle your case, then you've come to the right place. Farzin and his team have the knowledge and contacts vital to investigating serious, complex criminal and civil cases. He has the discretion and the determination to win that saves cases and attorneys.
The comments on our website under testimonials speak for themselves. We encourage you to take the time to read them through so you can get a better idea of what to expect when working with us.
For more information or to refer a fraud case, please contact our offices directly at (714) 740-2525 or send us an email to admin@SoCalPI.com. We're ready and available to answer any questions you have so you feel comfortable moving forward having us assist you with your case. Put worry aside and trust in us that we can properly investigate your circumstances and help you get past this difficult time so you can focus on and return to running your business again.