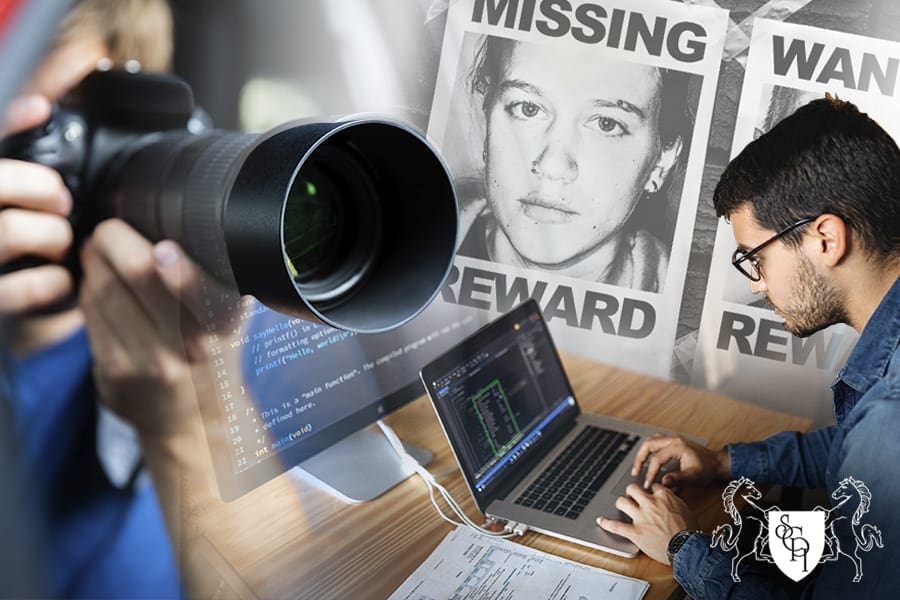 In the rare instances that someone appears to have disappeared completely off the face of the earth, this is where skip trace investigations can come into play. Whether you are trying to find people that owe money or you're looking for a people finder service to locate someone that doesn't want to be found, this is where skip tracing can be a great benefit to your personal needs.
Call (714) 740-2525 for more information
What Is Skip Tracing?
Skip tracing involves finding someone who has disappeared for a specific reason, whether due to personal issues, professional issues, or financial problems, finding this individual is crucial to make them accountable for what they have left behind. For example, they may have disappeared due to debt or they are absconding for a multitude of personal situations, including seeking someone for testimony in a court case. Private investigators find missing people on behalf of their clients, and will pursue them until they are successfully located.
What Are the Reasons for Skip Tracing?
There can be many reasons for using a skip trace service, and some of the most common are:
Criminals wanted by the law.
Locate an individual to pay a court-ordered debt.
Finding individuals who do not pay child support or spousal alimony.
Locating missing people, as well as adoptees, birth parents, rescue operations, and runaways.
Finding a birth parent or a lost love.
Seeking witnesses for a trial.
Skip tracing services locate missing people. But sometimes the person being sought doesn't want to be found, especially for individuals who have "skipped town" to avoid payment and have gone to great lengths to cover their tracks. Finding the right people finder is a deft art, and requires a high level of investigatory skill, but also knows the right process for the person in question.
What Are the Common Skip Tracing Techniques?
The common skip tracing process involves background checks and careful database investigation through various resources. Some of the following information may be consulted:
Phone number databases.
Credit card applications to find people that owe money.
Credit reports and other financial investigations.
Job applications and loan applications.
Utility bills to investigate telephone records.
Public tax records.
Air travel records.
Typical tracing techniques are usually a combination of online searches and real-world approaches. Investigators will run background checks, public record searches, and private databases that are only available to licensed private detectives. Once all the information has been gathered, piecing the locations, conducting investigative surveillance, as well as techniques like interviewing family and friends of the skipper to pinpoint an exact location.
Every absconded individual will leave some evidence behind, whether this is a social media post or a digital fingerprint. It is this print that we hone in on to identify a new and current address. While there are many more processes we use, we guarantee our tried and tested methods guarantee a result.
Why Does Skip Tracing Matter?
Skip tracing may seem like dodgy legal ground, but if you are hiring a California private investigator, you may feel that there are legal grounds where skip tracing is not permissible. However, there are scenarios where a skip tracing service can be used legally, and these include:
Seeking someone who owes a debt.
Locating someone who is suspected of a crime and has fled town.
Finding a family member or friend who has disappeared.
Verifying that an individual has either died or been sent to prison.
What Can I Do if I Am Hiring a Skip Trace Investigator?
When approaching a private investigator in Los Angeles that provides a skip tracing service, it is beneficial for you to provide the latest information you have on the person to assist with the process. Before instructing an agent to undertake a skip tracing service, you must provide as much background information as possible. This could include:
The last known address or addresses of the person. As someone who has absconded as a matter of habit, such as a bigamist, will move around on a regular basis. Multiple addresses will help with the skip tracing service, as this builds a solid picture of the individual's movements and history.
Important information about the absconder enhances the potential for successful skip tracing. Common information like date of birth, marital status, last-known employment, vehicle details, and registration number, as well as if there are any known children or pets.
Any contact details, including telephone numbers, email addresses, and social media account details such as Facebook, Twitter, and LinkedIn can also help to identify the person's whereabouts.
Any known individuals the absconder has associations with can help with the skip trace as it could identify any movements and areas the individual is likely to be located in.
Finding a private investigator in Orange County and local areas of California can cover a large ground. If you are hoping to find someone who has fled the state, country, or continent, it is so important to provide as much information as possible to help the skip trace private investigator conduct their research in as comprehensive a manner as possible.
Get in Contact With a Skip Tracer Today
If you are looking for a private investigator to locate people that have absconded, we can provide a wide variety of services to meet your needs. When it comes to locating people, private investigator strengths are second to none. And at Southern California Private Investigations, Inc., we can get to work on your case. Finding someone who has disappeared can be one of the hardest tasks in the world, especially if you don't want to be found. Finding a private investigator in California is like shooting fish in a barrel, but if you are looking for southern California private investigators who have specialist services, such as litigation support investigators, or you need a private investigator to look for people who have disappeared off the face of the earth, this is where we come in. We have two sites based in Tustin and Los Angeles, and if you need to start the search, contact us at (714) 740-2525. We are ready to help you.