Conducting investigative surveillance is often needed in times when a client wants to gather evidence or resources. Surveillance is defined as the monitoring of behavior or activities to help gather further information. Southern California Private Investigators are committed to helping all our clients with this type of surveillance as and when it's needed. With decades of experience, we've had plenty of satisfied clients that are grateful for the services we provide.
Call (714) 740-2525 for more information
In general, we cover a variety of services, and depending on what you need as the client, we can help fulfill all those objectives. From background checks to surveillance investigations, we've helped many of our clients where others have failed. Not only do we cover criminal cases, but we also help with civil cases too. As a company, the firm has been operating since 1989 and is made up of professional individuals who have a wealth of experience in many areas. From former prosecutors and attorneys to a local private investigator, you've got the best of the best handling whatever requirements you need. The company has become well-respected by many and continues to provide excellent work for every client that comes through its doors.
Types Of Investigative Surveillance
Investigative surveillance can come in many forms, and it can be beneficial to know what these are to figure out what's best for you as a client. Some forms of surveillance might be more difficult to acquire or see results from, so we offer a wide range to cover all areas. Here are just a few examples of what we offer.
Electronic Surveillance
Electronic surveillance is the most commonly used surveillance because the source of it is pretty much everywhere you go. Yes, we're talking about CCTV, digital equipment, and more. Anything electronic can provide very useful information regarding crime investigations and other legal pursuits for the client. In order to do information gathering, electronic surveillance might be needed to some extent. It's a type of surveillance that's much more freely accessible, too, especially with CCTV footage.
Telephone Surveillance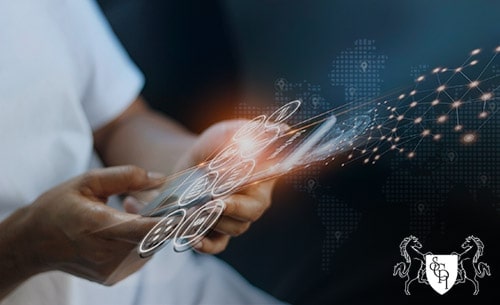 With any type of surveillance, it's an invasion of someone's privacy and something that is certainly frowned upon. However, it can definitely be something that's necessary when it comes to surveillance for criminal defense attorneys and in helping uncover various truths or evidence.
Video Surveillance
Sometimes there are occasions where video footage needs to be collected in order to have physical evidence as opposed to just, he said, she said. Video surveillance can be done discreetly enough without alerting the person or persons that are being watched, thanks to certain members of the team. With this prior experience and knowledge of how to handle this surveillance efficiently, it can help keep the element of surprise where it's needed. Otherwise, it might end up foiling certain events that are in play.
Social Network Surveillance
A lot can happen over social media, and many people nowadays have a digital imprint of some kind. If you're after information on an individual or you're trying to trace their whereabouts through relevant friendships and relationships, social network surveillance can be pretty handy to take advantage of. Anyone can create a profile and imitate other people online, and when you have experts taking responsibility for this, the right information can easily be extracted.
There can often be uncertainties for the client, and so it's important to use those who have the ability and resources to find clarification where it's needed. All these types of surveillance are something that's available through SOCAL PI. Whether it's a stakeout that's needed or you need Embezzlement Private Investigators, we can certainly help.
The Process Of Investigative Surveillance
It's useful to know what's expected when it comes to conducting surveillance and the process you'll experience as one of our clients. Once you've figured out what types of surveillance and services you require from us, we gather all the necessary documentation of evidence. After this stage, we can help with the litigation process and the trial preparation itself. We obtain and index all the discoveries we have received from the client. This is then reviewed and prepared in terms of a timeline, the witness list, investigation recommendations, and any other documents that have been requested by the client, like data mining, for example.
With trial preparation, we have a lot of experience in this area, too, and can help to index and prepare trial materials such as the exhibits needed. We can help to coordinate witnesses where necessary as well as perform any other work that might be needed by yourself as a client or the client's attorney. Ensuring we cover all aspects of the surveillance and process afterward is important, and we're committed to doing that for every client. We'll go above and beyond to make sure that you are completely satisfied with the services that are on offer.
Why Choose Us For Your Investigative Surveillance?
With so much experience under our belts, we can provide surveillance for California prosecutors and many other clients across various industries. We can help provide a clearer picture, whatever it is that's clouding your viewpoint. Investigative surveillance is an important element for any client who is trying to gather information for their case, and it is something that needs to be done correctly. Providing the utmost care and attention to both past and present clients is something we pride ourselves on, and it's something to expect should you pick us to help you.
Investigative surveillance is just one of the many services we provide, and if you're looking to use us as so many others have done in the past, it's worth getting in touch. This can be beneficial in working out how we can help and get the ball rolling as quickly as possible. With tight deadlines and the complexity of some tasks, it's important to get started as soon as possible. Let us help you to uncover those uncertainties that impact your cases.