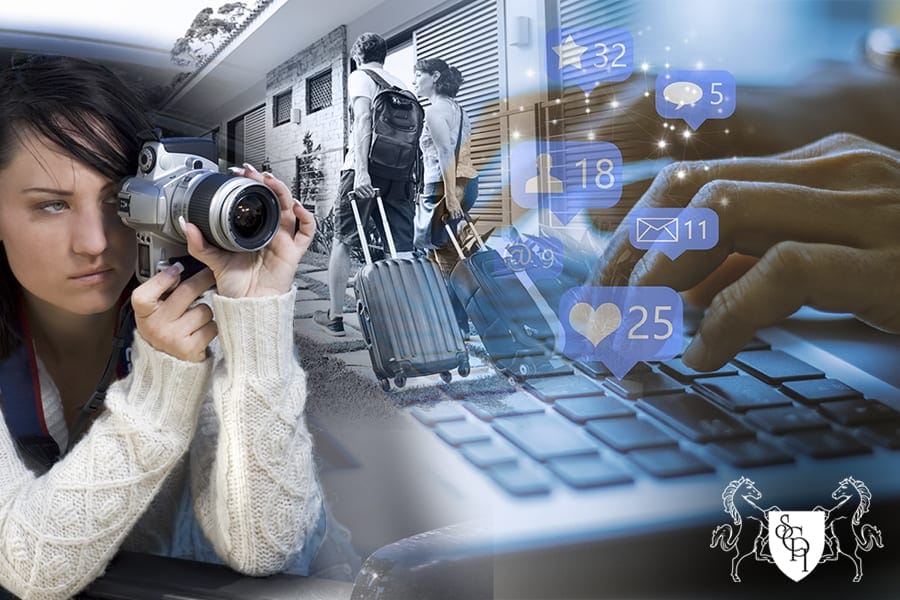 As part of a lengthy and frustrating divorce process, it may be necessary to incorporate a cohabitation private investigation into your proceedings. Without this, your child custody agreements, alimony payments, and child support obligations can be severely affected if you don't have the money or you suspect that your ex is cohabiting with someone, which violates the agreement of the court. If you are looking for a private investigator in California and looking to conduct a cohabitation investigation to prove that your ex is living with someone, we can help you.
Call (714) 740-2525 for more information
What Is Cohabitation?
Cohabitation is the act of two people living together in a sexual relationship without being in wedlock. Cohabitation may have a direct bearing on alimony and the divorce settlement in general. Getting a divorce settlement investigator or having litigation investigators conduct investigative surveillance is something that an individual may consider if the child custody arrangements have been adversely affected due to cohabitation. It can be lengthy, and consulting a divorce attorney is the best approach. If you are looking to reduce or terminate spousal support, proving cohabitation can be a necessary step.
How Is Cohabitation Proved?
While you may suspect someone of cohabiting, you need proof. While the court has the final say if you pay alimony or not, proving cohabitation is essential. Hiring a private investigator that specializes in locating people and amassing evidence is crucial. Hiring a child support private investigator or hiring a private investigator in California that knows the lay of the land can help you where it counts. If you're looking for a private investigator in Los Angeles, you can find a wide variety of individuals, but finding the right one that proves cohabitation is a deft art. And they can prove cohabitation by using some or all of the following methods:
A background check
Conducting background checks is something any private investigator can do, but it is a very important part of the process. Conducting a background investigation of your ex's partner may reveal multiple issues. Although it may not prove cohabitation, especially if the individual is not named on any documents that go to the home, it can help in terms of child custody. A background check may reveal issues such as criminal charges.
Social media checks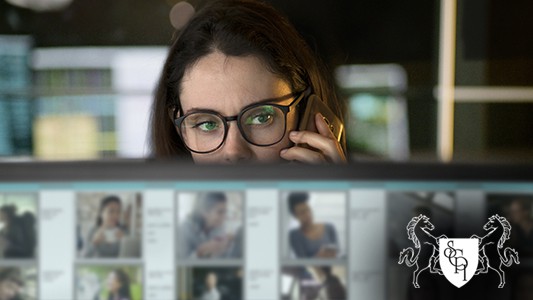 If you are already conducting surveillance on your ex's social media accounts, looking for corroborating evidence, it can prove tricky if the account is protected. However, your ex-spouse may share social media accounts with their partner, but even if they don't, you can document proof of shared activities, such as if they "check-in" a certain location or if they go on vacation.
A public record search
Another way to see if there are any signs of cohabitation would be to investigate public records that could reveal shared utility accounts, such as gas or electric bills or vehicle ownership. The public records are available for everyone to see, but it's important to find the right records and know where to look for them.
Statement gathering
Private investigators are adept at gathering information. They may conduct interviews with neighbors of your ex-spouse or others in the community. Building up a picture of the relationship in a community setting is an excellent way to gain unique insight. A private investigator uses this age-old skill to their advantage to shed light on the relationship but also can provide useful titbits on if the couple has gone on vacation recently. If they have been on vacation together, a private investigator can go to the hotel or resort that they have stayed at but also get information from the staff to prove the couple were in the same room and were engaging in public displays of affection.
Trash pulling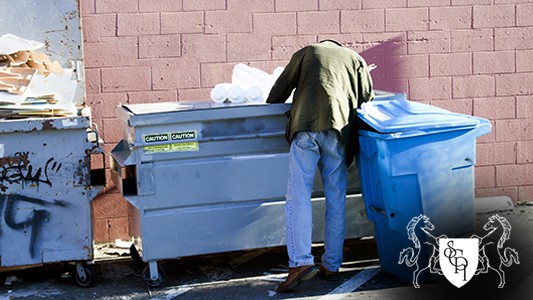 Just like in the movies, a trash pull can be a goldmine of information if you are looking to prove cohabitation. From notes to documentation such as letters, banking paperwork, and even prescription bottles, all these may highlight shared information. It's important to note that this is only permissible once the trash has been taken to the curb, and therefore doesn't belong to the owner.
Surveillance
One of the most vital ways to gather solid information is through surveillance. Conducting a surveillance investigation is done over the course of 3 to 4 weeks. This is all done with the aim of proving cohabitation. From video evidence of the couple engaging in an act of affection in public, or proof of the ex and partner going into the same residence with evidence like keys and photographs of vehicles being parked in the driveway or garage all paints a big picture of cohabitation. Surveillance is done on different days of the week spread out over a significant period of time. It can be conducted on weekends and different days of the week. This will show the courts that the partner is potentially residing at the address.
Why Would I Need a Cohabitation Private Investigator?
Being liable for alimony or spousal support can be financially draining. If you are struggling to pay for your child custody, a private investigator can be a lifesaver. Having a California private investigator help you through this difficult stage of your life can help you gain financial freedom. Throughout the state of Southern California, private investigators have helped many individuals greatly reduce their alimony payments by proving cohabitation. While there are many ways for a private investigator to collect information, it will depend on the agreement being violated. A cohabitation case can take a long time to paint a true picture of the situation. If you are looking for a private investigator in Los Angeles or a private investigator in the Orange County areas, we have two offices in Tustin and Los Angeles. Getting a cohabitation private investigator on your side is crucial. And as alimony can be a confusing and frustrating process, a cohabitation investigation may be the thing to tip the balance in your favor. Get in contact with us today at (714) 740-2525, and we can get to work on resolving your case.